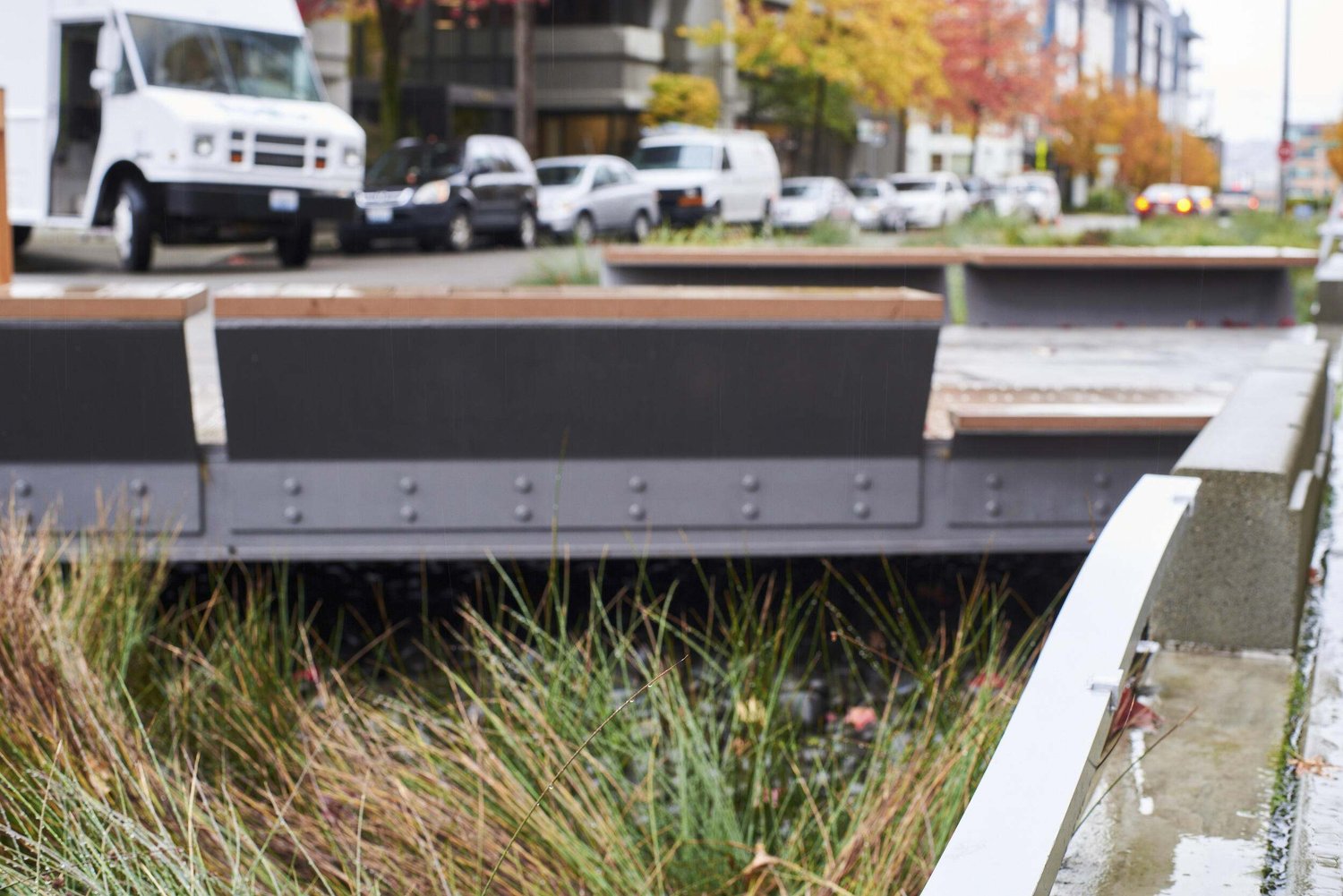 Busy highways and roads are the largest sources of stormwater pollution to Puget Sound, poisoning our ecosystems with heavy metals, excessive organic materials, toxic chemicals and car tire dust. That car tire dust contains a chemical preservative in rubber known as 6PPD, which is deadly for our native salmon. Rain washes this pollution, including 6PPD, into our waterways.
Unfortunately, our stormwater pollution problem is as big and spread out as our road system. That's a wide area to treat, especially after decades of building roads with storm drains designed to move untreated runoff into rivers and Puget Sound as fast as possible. Cities and counties are responsible for stormwater but don't have the infrastructure necessary to treat it at the scale to improve water quality, and Washington's stormwater permits don't require them to do so.
Six years ago, The Nature Conservancy began gathering strategies and case studies for ways cities and counties can treat road runoff pollution above and beyond permit requirements. At the time we already knew that road runoff was a leading source of pollution to our waterways, a threat to salmon, and that GSI can effectively treat road runoff.
Since then, local scientists discovered 6PPD was killing coho salmon, and cities and counties have built several stormwater parks in the region. This is progress, and it needs to become the norm rather than an exception.
So, where does the compost come in? Well, when dirty stormwater water filters through organic soils with plants and microbes, most of the pollution latches onto these natural elements and begins breaking down. Clean water percolates out. This is bioretention, a form of GSI. But GSI can treat stormwater at many scales, from a raingarden for a single roof, to roadside swales, to regional stormwater parks that treat runoff from hundreds or thousands of acres in one place. Even better, using GSI creates multiple benefits beyond water quality, from new park spaces to improved mental health and urban habitat.