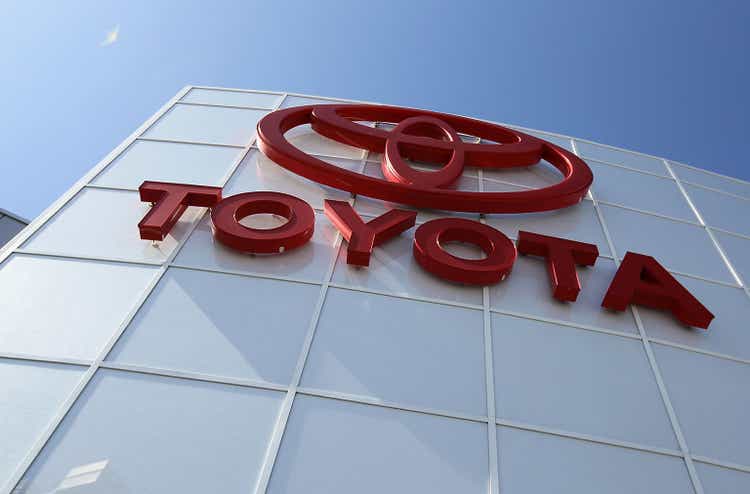 Goldman Sachs recommended Toyota Motor Corporation (NYSE:TM) on Monday due to the underappreciated potential for the Japanese automaker to make a big splash in the electric vehicle market.
Toyota (TM) plans to significantly ramp up electric vehicle sales and has a target of 1.5M cars sold by 2026 and 3.5M by 2030. That level of EV production would mark a massive jump from the 38K units during the last fiscal year and the 202K EV sales forecast for the current fiscal year which ends in March of 2024.
"Toyota aims to sell 1.5M EVs in 2026, but we think investors have yet to fully price in this target, which would be a sharp increase from the current level," noted Goldman Sachs analyst Kota Yuzawa and team.
Toyota (TM) is seen by the firm as one of the few automakers globally capable of constructing a vertically integrated model for electric vehicles, including batteries and vehicle energy efficiency technology. By Goldman's math, Toyota's (TM) plans would raise its share of the global electric vehicle market to 8.6% in 2026 and 10.5% in 2030 from negligible levels today.
Working in its favor, Toyota (TM) was observed by Goldman to have robust finances and the ability to exercise control over its supply chain thanks to vertical integration. Strong electric vehicle products were called the missing piece for Toyota, and a potential catalyst for a broad re-rating of its share price. Goldman Sachs set a price target on Toyota Motor of ¥2,800.
Shares of Toyota (TM) were down 0.20% in premarket trading on Monday.
Seeking Alpha analyst Building Benjamins also has a Buy rating on Toyota (TM) due to the EV potential. "While previously Toyota has been apprehensive to enter the BEV market at scale, and the 'moment of truth' is approaching for their solid-state battery technology," noted the analyst.
More on Toyota: