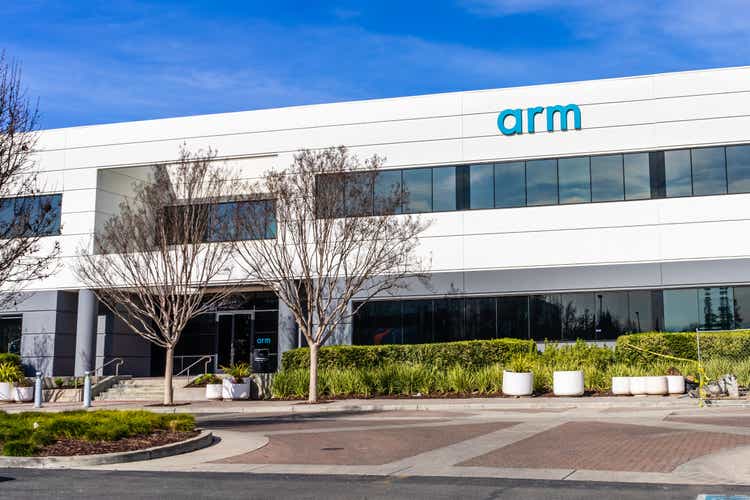 Arm Holdings (ARM), the British chip design unit owned by SoftBank (OTCPK:SFTBY), is expected to seek $47 to $51 a share from investors in its upcoming initial public offering.
The price range would value Arm (ARM) at $50 billion to $54 billion, according to a Reuters report on Saturday, which cited people familiar with the matter. Softbank could still decide to increase the range before the IPO, depending on demand.
The valuation that Softbank is asking for Arm (ARM) would be below the $64 billion valuation at which Softbank purchased the 25% portion of the company it didn't already own last month.
Arm (ARM) filed for its inital public offering last month. Arm, which said it will trade under the symbol "ARM," generated $2.68B in revenue in fiscal 2023, down from $2.7B in fiscal 2022.
More on Arm Holdings Limited, SoftBank Group, etc.